PORTAL DE NUMANCIA I
Outside is built with stone with a wide garden area, covered barbecue with oven and roaster, living room in the garden, etc…
The exquisite interior with a rustic functional ending. They have 4 double wide bedrooms with television and independent heating. Luxury bathrooms, one for each two bedrooms that you can get inside from them, with bath tub and shower, and sauna cabin in separate bathroom. Wide lounge with a living room inside with TV, video and hifi, fireplace living room area and interior games area, full kitchen (oven, washing machine, dishwasher, microwave, etc…)

PORTAL DE NUMANCIA II
The house has eight double bedrooms that we can add 3 extra beds for the smallest ones. All of them with bathroom ( five with bath tub, two with tub cabin and one with tub shower).They also have TV with DVD and air conditioning.
We have two small rooms that they can be used as a exclusive way by two or three bedrooms, depends of the floor. For groups friends, families with children, etc…
The exterior is with a garden and we have an open air track games.

We have a lounge-dining room for breakfast and living room.
WHERE TO GO
Numancia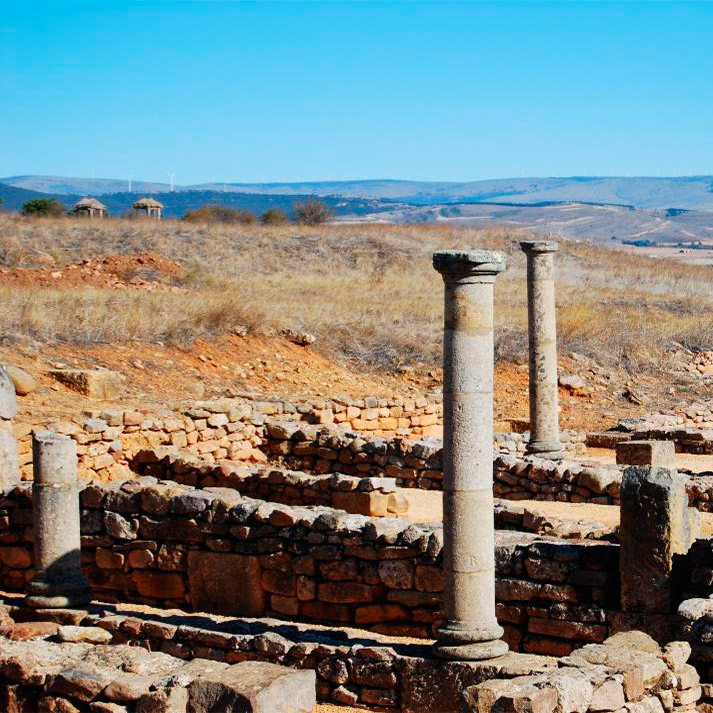 Numancia resisted the Roman Empire in various Celt Iberian-Roman wars until they were burnt by Cornelius Scipio in 133 BC. Both houses have been rebuilt and there is a route to walk the streets and se...
San Juan de Duero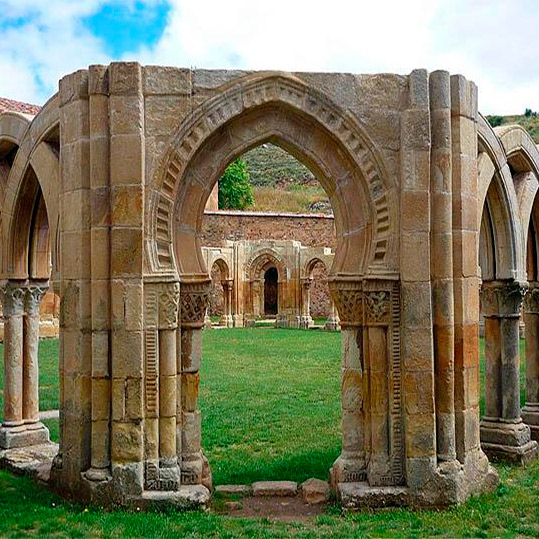 The cloister is outdoors, roofless. It belonged to a monastery and hospital from San Juan whose church is next door in which two temples of oriental flavor. The intersecting arches are of Moorish infl...
Iglesia de Santo Domingo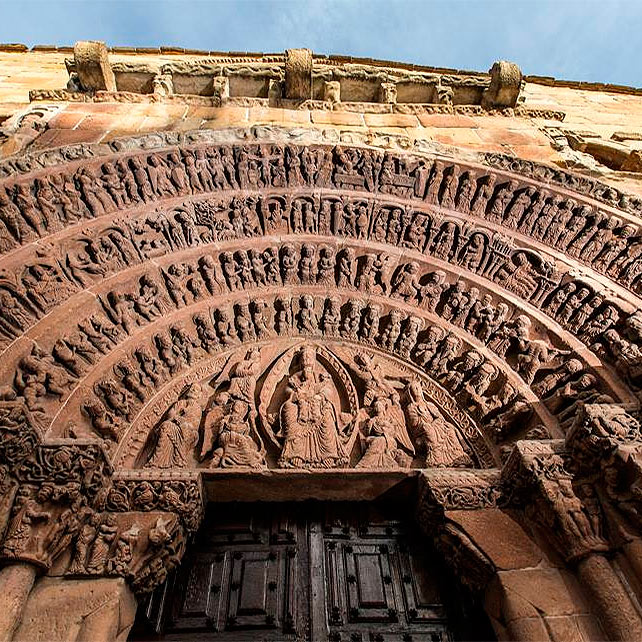 Its Romanesque facade, similar to the Notre Dame´s of Poitiers, is superb with archivolts of images from the New Testament, including the Apoccalypse, and a good figurative eardrum-tetramorfos- Pantoc...
UPCOMING EVENTS
Feria Venalmazán
En Almazán, del 29 de abril al 1 de mayo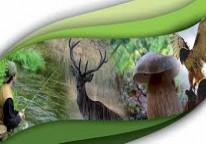 Un fin de semana plagado de actividades ligadas a la Naturaleza y su ambiente. Cursos, conferencias, degustaciones de gastronomía cinegética, exhibición de rehalas, concurso de tiro al pichón.
Mayo y Mercasetas
En Molinos de Duero, 1 de mayo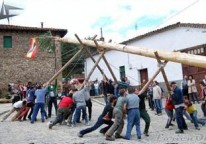 La pingada es el 1 de mayo frente a la parroquia, y el Mercasetas de Primavera se extenderá durante el fin de semana. La muestra de setas tendrá como protagonista al marzuelo, semanas después de la fr...
Romería Virgen de Olmacedo
En Ólvega, 10 de mayo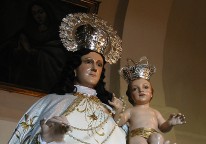 Tras la novena, la Romería de la Virgen de Olmacedo, con procesión y subasta de productos tras la misa que comienza a las 10 h. A las 18:00 reparto de caramelos a los niños en el pórtico de la iglesi...
ENVIRONMENT´S INFORMATION
Garray
Garray is inevitably a main touristic concerning of any Celt Iberian route from Soria because in its hill there is an archeological Celt Iberian-Romanesque site which is one of the most visited touristic points of Soria, supplementing with Numantino Museum in the city of Soria. There is a singular Romanesque hermitage in its Southwest slope and in the village,m very close to the Parish, there is the Archeological Room. Moreover Garray is worth noting that belongs to the Red Natura 2000 for being included in two Places of Communitarian Importance. A sculpture of a dinosaur in the entrance of the village invites us to the dinosaurs' routes in the Highlands of Soria.
Tours
Ruins of Numancia, Black Lagoon, Canyon river Lobos, Peacks Urbión. Soria city, etc…
Activities
Hiking, picking mushrooms, Hunting, Fishing, Canoe, etc ...